Spartan Industrial Supply LLC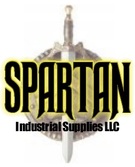 Spartan Industrial Supply LLC
Email:
Quote@spartanind.com
Phone: 832-374-2634
Spartan Industrial Supply is now offering Concrete Contracting.Spartan Industrial Supply offers residential and commercial concrete work. We have craftsmen that are experienced in all areas of concrete work. We provide our customers with a free estimate that can usually work around your schedule. Our concrete craftsmen build concrete walkways, driveways, steps, patios and all types of concrete pads for storage sheds, gazebo's and other concrete platforms.. From Residential to Commercial parking lots.. Nothing is to big or small. Give us a call or email us at the above contact information.
Insured and Bonded
Spartan Industrial Supply sales a wide arrange of products:
Fasteners (Bolts, Nuts, Washers, Screws, etc) See a small sample or our fasteners or send us a quote.
Industrial Coatings (Check out our SC-1 Industrial Coating)
PTFE Coating
Fabricate most materials including Stainless Steel, hasteally, nickel alloys, titanium, carbon steel, and others.
Part Fabrication
Our Fastener, Industrial Coating, and Manufacturing Facilities are located in the Houston Area for quick delivery or pickup.
Our Fabricators hold the "U" stamp and the "R" stamp. We do ASME code vessels and repair to them. Our fabricators have built up to 14'6" x 100 feet long. We have shipped weight up to 100,000 pounds. Our Fabricator is located near the Houston Ship Channel and has excellent rail and highway access.
Our Fabricators hold various types of equipment, including but not limited to:


Pressure Vessels, Section VIII, Division I
Towers, Section VIII, Division I
Rotary Dryers
Skid Packages
Reactor Sparger & Cyclones
Duct Work, Expansion Joints
Cone Rolling & Forming
Plate Rolling Capabilities 10' x 1 3/8 " plate

We provide a complete "turn key" fabrication shop. We have metal forming, and welding capabilities, machine shop, turning rolls, etc. & also have engineering designer available if the customer so desires. We try to be realistic on all jobs, whether it is price or availability without compromising quality. If you think that we can be of any service to you then please contact us now & let us show you how a good company works to your satisfaction.
Our Fabricators have a long list of clients like:
Koch
Sulzer Hikham
Poly One
Oxy Vinyls
Air Products
Bendco, Bendit
Sulzer
Calenese
Clean Harbours
Dashiel Corporation
Dixie Chemical
Furmanite
Jacobs Engineering
Lyondell Citgo
Nasa- Houston, Texas
We provide a one stop service to most of your needs. Contact us at
Quote@spartanind.com
See us on Facebook: Spartan Industrial LLC
---